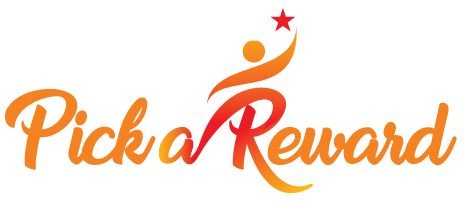 Congratulations, you've made a great choice!
The Vacation Escape offer entitles the recipient to 3 fun-filled days and 2 exciting evenings of hotel accommodations. You will be able to choose your desired destination and travel dates after you receive your Welcome Letter.
To receive your Welcome Letter please print your entire email, completely fill out the activation form, sign and date terms, and mail it along with a $50.00 (U.S.) refundable deposit to: Travel Service Center at 13014 N. Dale Mabry Hwy. #2 Tampa, FL 33618 (Please make check or money order payable to Travel Service Center.)

Vacation Escape Activation Form
Issue Date: [date]

Sponsor: Pick A Reward

Activation Code: [code]
| | | | |
| --- | --- | --- | --- |
| Email: | | Phone #: | |
| | (Please ensure email is completely legible.) | | |
Photocopy your completed Activation Form, Terms and Conditions for your records.
If this is not your selection, or you have an issue with your registration code, please email info@PickAReward.com and we will do our best to help you. Please give us up to 72 hours to respond. Enjoy your selection with our best wishes.
Sincerely,
Pick A Reward
Customer Service Team
---
Terms and Conditions for Vacation Escape Accommodations. You are required to print, read, sign and return terms along with your Activation Form and deposit.
TERMS AND CONDITIONS
1. This promotional offer requires payment of fees/taxes and should not be considered free travel.
2. The Vacation Escape is valid for a two night hotel stay for two adults and up to two children under the age of 12 at your choice of selected destinations. Accommodations for extra nights and guests may be available for an additional fee. Taxes and hotel fees are not included in offer. To be eligible for this offer, traveling adults must be at least 21 years of age and have a valid driver's license and a major credit card. This certificate is for hotel accommodations only and does not include transportation, room taxes and surcharges, meals or other miscellaneous fees. Sorry, no pets.
3. Checks must be made payable to Travel Service Center. Upon receipt of your deposit and Registration Activation Form, you will be e-mailed a Welcome Letter providing detailed booking information and a Reservation Request Form. When you receive your Reservation Request Form and you are ready to travel, you may submit your destination and date of travel. This request must be received at least 60 days in advance of your departure date. A Vacation Escape Agent will contact you approximately 30 days prior to your travel date to discuss availability and options.
4. Hotels offered in this program are similar to the Choice Hotels brand and La Quintas. The hotels offered may be located in the city you choose or in the surrounding areas. Taxes are NOT included in the offer and will vary by destination, but are typically $12.00 to $15.00 per night. Taxes are due when reservations are made. Additional fees may apply to extra beds or additional adults in the room.
5. This offer is valid for one year from the issue date. Refunds may be requested in writing at any time prior to expiration date before confirming reservations or within 45 days of completion of travel with a hotel receipt showing no balance due. Please mail refund requests to the following address: Vacation Escape - Refunds, 13014 N. Dale Mabry Hwy. #2, Tampa, FL 33618. Refunds will be mailed approximately 30 to 45 days after request is received. Requests for refunds may also be e-mailed to refunds@travelpromotionsfaq.com. Registration Activation deposit of $50 is refundable minus a $10 processing fee.
6. This program is not valid on major holidays and a full 7 days before or after a major holiday. Major holidays: New Year's Day, Presidents' Day, Easter, Memorial Day, Independence Day, Labor Day, Columbus Day, Thanksgiving Day and Christmas. Surcharges may apply for peak season, weekends and upgraded accommodations. Availability is limited during peak season and weekends. The fulfillment company reserves the right to substitute alternative destinations at any time.
7. An email account or access to an email account is a requirement to use this program. Important and time sensitive communications such as travel quotes and payment authorization will need to be sent electronically through email. Unfortunately, there are no exceptions to this requirement. Upon receipt and processing of your Registration Activation Form/payment, a Welcome Aboard email will be sent to you containing instructions on how to book your travel. Please be sure to check your junk or spam folders. It is your responsibility to contact us if you do not receive this Welcome Aboard email. Unfortunately, an offer cannot be extended for non-receipt of this email.
8. Travel insurance is recommended. If you choose to decline this valuable protection, you are assuming any financial loss associated with your travel arrangements. Travel Insurance is offered by Travel Service Center. It is important that you do not make any other travel arrangements until you have received a confirmation of your reservation from Travel Service Center.
9. All vacation offers are subject to Travel Service Center's availability and promotional inventory. Travel Service Center reserves the right to substitute the components of these vacation offers including, but not limited to itineraries and destinations. Only one travel/vacation offer per household may be used in a 12 month period. This offer is not valid for groups and cannot be used in conjunction with any other promotional travel package or discount.
10. This offer is void where prohibited by law. All federal, state, and local laws and regulations apply. This promotional offer cannot be exchanged for cash or monetary consideration, resold and cannot be reproduced. This promotional offer is considered void if bartered at any time or sold to the end user or if not paid by the primary issuing merchant or distributor.
11. By participating in this vacation offer the end user agrees that Travel Service Center will not be held liable for any actual or potential losses, including without limitation, compensation or consequential damages, either in contract or in tort, by either persons or property, arising out of this offer or in connection therewith or by misrepresentation by a third party.
12. Travel Service Center is not to be held responsible for any act of God, and/or any other circumstances beyond its control causing your travel to become unavailable.
13. Travel Service Center reserves the right to cancel this offer at any time or change these terms and conditions without notice. These terms and conditions cannot be changed or altered by any statement, merchant or representative of any unauthorized person(s). No other representations, oral or otherwise, are valid in conjunction with this offer. All terms of this offer must be met or the offer will be voided.

Governing Law: This agreement shall be governed by and construed in accordance with the laws of the State of Florida, without reference to conflicts of laws or choice of law rules. All legal actions relating to this agreement shall be brought in the state or federal courts located within Hillsborough County, Florida.

I have read and accepted all terms and conditions of this travel offer.