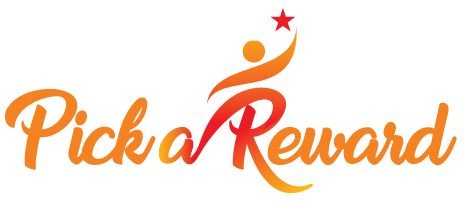 Congratulations, you've made a great choice!
The Cruise Getaway offer entitles the recipient to a 3 Night or 4 Night Cruise for Two Adults. All your delicious meals and exciting shipboard entertainment are included during your cruise. You'll be cruising on Carnival, Royal Caribbean or Norwegian Cruise Line to fabulous ports and destinations.
To receive your Welcome Aboard email please print your entire email, completely fill out the registration activation form, sign and date terms, and mail it along with a $50.00 (U.S.) registration activation fee to: Travel Service Center at 13014 N. Dale Mabry Hwy. #2 Tampa, FL 33618
Upon receipt and processing of your Registration Activation Form/signed terms/payment, a Welcome Aboard email will be sent to you containing instructions on how to book your cruise.
Please make check or money order payable to Travel Service Center. The $50 Registration Activation Fee is non-refundable and is used for account creation/servicing and for enrollment in the Preferred Customer Benefit Program.

Cruise Getaway Registration Activation Form
Issue Date: [date]

Sponsor: Pick A Reward

Activation Code: [code]
| | | | |
| --- | --- | --- | --- |
| Email: | | Phone #: | |
| | (Please ensure email is completely legible.) | | |
Photocopy your completed Activation Form, Terms and Conditions for your records.
I have read and accepted all terms and conditions of this travel offer.
If this is not your selection, or you have an issue with your registration code, please email info@PickAReward.com and we will do our best to help you. Please give us up to 72 hours to respond. Enjoy your selection with our best wishes.
Sincerely,
Pick A Reward
Customer Service Team
---
Cruise Getaway Terms and Conditions. You are required to print, read, sign and return terms along with your Activation Form and deposit.
1. This promotional offer requires payment of taxes and fees and should not be considered free travel. This offer will guarantee savings off of comparable published retail rates. Maximum savings are obtained when using available promotional inventory.
2. This Cruise Getaway Offer is valid for a 3 or 4 night cruise for two adults (double occupancy required). Accommodations are an entry-level inside cabin. Upgrades to a higher category inside, ocean view or balcony may be available for an additional charge.
3. To be eligible for this offer, passengers must be 21 years of age or older with a valid driver's license and a major credit card. Travelers need proof of citizenship in the form of a valid passport. U.S. resident aliens need an Alien Resident Card. Non-U.S. aliens need a valid passport and valid U.S. Multiple Re-entry Visa. U.S. resident aliens and Non-U.S. aliens must contact the appropriate consulate to inquire about necessary travel documents. Offer valid for residents of the United States and Canada only.
4. To register your Cruise Getaway Offer, complete the Registration Activation Form and mail it along with a $50 Registration Activation Fee to the address provided in your documents. The fulfillment center must receive your completed form and payment postmarked via U.S. Mail within 30 days of the issue date. Verification is made against the postmark date located on your envelope. Only original forms will be accepted. Incomplete or altered forms will not be processed. Once your Registration Activation Form and payment has been received and processed, you will receive further information and your activation package will be sent to you.
5. The Registration Activation Fee is NON-REFUNDABLE and is used for account creation/ servicing and for enrollment in the Preferred Customer Benefit Program. The Cruise Getaway offer expires 12 months from your activation date and reservations must be made by that date.
6. All reservation requirements in this promotional offer must be met. A minimum of 90 days advance notice is required to process your reservation request. Traveling guests will be required to pay a per person cruise fulfillment fee, cruise line NCF's (port charges) and government taxes/fees. Approximate amount due at time of booking for these fees is as follows: 3 Night Cruises starting from $229 pp; 4 Night Cruises starting from $249 pp. Cruises departing from ports other than Miami, Port Canaveral, or Los Angeles are subject to additional port surcharges due to limited availability. Premium Ships, Cruise Lines and Itineraries are subject to additional surcharges, when available. Cruise line fuel surcharges are additional, if applicable. These fees must be paid immediately via credit card in order to confirm your reservation.
7. Sailings are available on select dates with an additional charge for high or peak season, if and when available. Not applicable for holiday sailings. Offer is capacity controlled and is subject to availability.
8. Rates for third or fourth person in your cabin, when available, must be purchased through Travel Service Center at the published brochure rate from the specific cruise line.
9. Cancellation and change fees may apply once your reservation has been booked and confirmed. Cruise passengers booked in the same cabin are required to abide by specific cruise line cancellation and refund policies, name change fees, etc. as outlined in the cruise line passenger contract.
10. Airline tickets, airport transfers, gratuities, and miscellaneous expenses are not included. Airfare can be purchased through Travel Service Center.
11. An email account or access to an email account is a requirement to use this program. Important and time sensitive communications such as travel quotes and payment authorization will need to be sent electronically through email. Unfortunately, there are no exceptions to this requirement. Upon receipt and processing of your Registration Activation Form/payment, a Welcome Aboard email will be sent to you containing instructions on how to book your travel. Please be sure to check your junk or spam folders. It is your responsibility to contact us if you do not receive this Welcome Aboard email. Unfortunately, an offer cannot be extended for non-receipt of this email.
12. Travel insurance is recommended. If you choose to decline this valuable protection, you are assuming any financial loss associated with your travel arrangements. Travel Insurance is offered by Travel Service Center. It is important that you do not make any other travel arrangements until you have received a confirmation of your reservation from the fulfillment company.
13. All vacation offers are subject to the fulfillment company's availability and promotional inventory. Travel Service Center reserves the right to substitute the components of these vacation offers including, but not limited to itineraries and destinations. Only one travel/vacation offer per household may be used in a 12 month period. This offer is not valid for groups and cannot be used in conjunction with any other promotional travel package or discount.
14. This offer is void where prohibited by law. All federal, state, and local laws and regulations apply. This promotional offer cannot be exchanged for cash or monetary consideration, resold and cannot be reproduced. This promotional offer is considered void if bartered at any time or sold to the end user or if not paid by the primary issuing merchant or distributor that purchased directly from Travel Service Center.
15. By participating in this vacation offer the end user agrees that the fulfillment company will not be held liable for any actual or potential losses, including without limitation, compensation or consequential damages, either in contract or in tort, by either persons or property, arising out of this offer or in connection therewith or by misrepresentation by a third party.
16. Travel Service Center is not to be held responsible for any act of God, and/or any other circumstances beyond its control causing your travel to become unavailable.
17. The fulfillment company reserves the right to cancel this offer at any time or change these terms and conditions without notice. These terms and conditions are final and cannot be changed or altered by any statement, merchant or representative of any unauthorized person(s). No representations, oral or otherwise, unless contained in this promotion, are valid in conjunction with this offer. All terms of this offer must be met or the offer will be voided.

Governing Law. This agreement shall be governed by and construed in accordance with laws of the State of Florida, without reference to conflicts of laws or choice of law rules. All legal actions relating to this Agreement shall be brought in the state or federal courts located within Hillsborough County, Florida. These offers are fulfilled by the Travel Service Center.

I have read and accepted all terms and conditions of this travel offer.